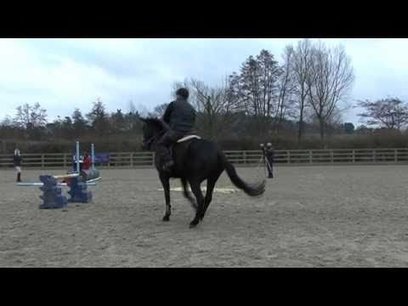 A small section of one of the clinics presented by Lucinda Green in Reigate, this is a part of lesson 4.
Mary Getsey Bernier's insight:
For those of us in the mid-Atlantic states hit by the St Patrick's Day snow storm, chances are the melt-off and subsequent mud means more bad footing until temperatures rise, the sun returns. and everything dries out. If you can not ride outdoors, ride "in your head" by watching online training sessions. Here is a terrific Lucinda Green Clinic clip.
A "thank you" to Tom Gawler for the link. Tom was British Horse Society "Coach of the Year" in both 2010 and 2013. Tom was also groom for 2012 Olympic gold medal winning British Dressage rider, Laura Tomlinson (née Bechtolsheimer). For three years Tom taught and rode at the world renowned Talland School of Equitation. Tom currently works as Senior Instructor, BHSII + SE at Shardeloes Farm Equestrian Centre in Amersham, UK. Contact Tom Gawler for training via reception@shardeloesfarm.com.
Look for more training clips like this one, and set up a list to watch, whilst you exercise indoors. Because you aren't going to just sit there on the couch, and pass the time devouring junk food whilst you wait for the mud to dry, are you? I didn't think so. And, when the mud does dry out, your horse will thank you, too!
See on www.youtube.com